Featured Project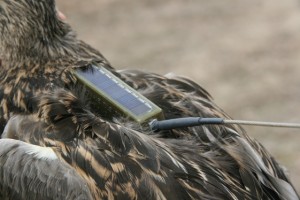 Satellite Mallard Tracking
GPS plays a role in many CAST projects. This technology is essential to providing absolute coordinates for field data collected in remote locations, and therefore integral to many surveying projects.
In addition to owning an extensive range of mapping and survey grade Global Positioning System (GPS) Hardware and Software, the Center provides a full range of GPS teaching, research and outreach activities. These programs are made possible (in part) through the National Consortium for Rural Geospatial Innovations in America (RGIS) Mid-South and the ArkansasView Consortium. These classes are also made possible through the NSF CI-TRAIN project that funded the development of this site.
The Geosciences department of the University of Arkansas' Fulbright College of the Arts and Sciences offers an upper-level university course in GPS titled Introduction to GPS (GEOG 4593). This class is taught by Dr. Fred Limp, who has served as the Leica Geosystems Chair in Geospatial Imaging since 2005.  The class provides a comprehensive coverage of GPS methods and theory at all three levels of use: navigation, mapping and survey.
If you need any assistance or have questions please contact: Malcolm Williamson, Jackson Cothren or Fred Limp or call CAST (479-575-6159).
Some of CAST's projects using GPS can be viewed here.