Cast has 20 Juno 3B and 20 Juno ST handhelds which are fully-integrated field computers, providing 2 to 5 meter GPS positioning in real time or after post-processing.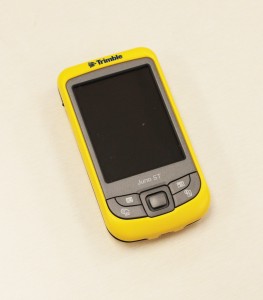 As early as 1992, CAST was designated as a Center of Excellence for "Global Positioning System Mapping Systems: Training and Research" by Trimble Navigation Ltd and has continued to be actively involved in applying GPS in a variety of research projects and outreach activities.  Through this corporate agreement and with support from a 2003-2005 NSF Major Research Instrumentation grant (BCS-0321286) and University of Arkansas TELE funds, CAST obtained and now maintains a complete suite of Trimble GPS mapping and surveying hardware.
This equipment is available for checkout by faculty, staff, and students of the university working on internally or externally funded research.
For more information please see the Trimble website:
http://www.trimble.com/junost.shtml
http://www.trimble.com/juno3b.shtml