Using Eclipse IDE
Setting Up Eclipse with OpenNI: Before You Start
Eclipse with OpenNI: Starting a New Java Project
Eclipse with OpenNI: Adding the OpenNI Libraries Part 1
Eclipse with OpenNI: Adding the OpenNI Libraries Part 2
Eclipse with OpenNI: Projects
For information on Visual Studio 2010 & Microsoft C# SDK….
Using the Microsoft SDK provides a lot of advantages and ease of access, but it is also only applicable to the "Kinect for Windows" hardware and not the Xbox Kinect (as of v1.5).
There are a lot of existing tutorials on the web about setting up your development environment with plenty of sample projects. Below is a list of links to a few of them in no particular order as to avoid reinventing the wheel.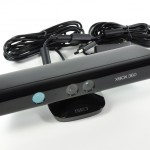 You are reading the series: Working with the Microsoft Kinect
Microsoft Kinect – Setting Up the Development Environment